Inspiration FM Greek Show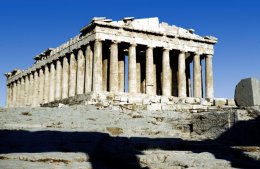 Kalispera... with Aggie & Mario
Good Evening... with DJ Aggie & DJ Mario on Inspiration FM 105.8 in Northamptonshire
The Greek Show will be back from 13 December 2007 and is also live on the internet.
Again we will bring you the latest hits and new releases from Greece and Cyprus that are being played across the dance floors of the Mediterranean.... and more. Every Thursday from 6pm to 8pm with the Greek news at 7pm read by Dalia.
For Requests and Dedications call 01604 250544 or Fax 01604 250573 during the show or e-mail the studio at inspirationfm.com.
Running Order
18:00-19:00

Greek Club Remixes, Dance Tracks & Euro-Beat
Quizes and Competitions
New Releases and Classic Songs
Special Guests

19:05-20:00

Greek Popular Music "Laika" from recent years
Requests and Dedications
Biographies of the Stars
New Releases, Remixes and Classic Songs

19:00

The News from Cyprus and Greece
Local Community News

20:00

End
Play Lists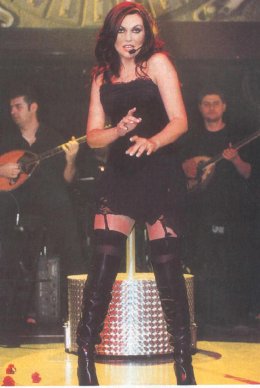 This year's playlists
Playlist 13/12/07
Playlist 20/12/07
Playlist 27/12/07
Playlist 03/12/08
2005/6 playlists
Playlist 08/12/05
Playlist 15/12/05
Playlist 22/12/05
Playlist 29/12/05
2003/2004 playlists
Playlist 11/12/03
Playlist 18/12/03
Playlist 25/12/03
Playlist 01/01/04
Click here for previous years play lists.
Chart
This years Air-Play Chart
1. Kaiti Garmpi (non mover)
2. Pegku Zina (up 1)
3. Elena Paparizou (new entry)
4. Marinata Pieridi (up 1)
Litsa Giagkousi (up 5)
Stelios Kasantzides (new entry)
Nikos Vertis (new entry)
8. Giorgos Alkaios (down 6)
Antique (up 2)
Triantafullos (up 2)
Eirini Merkouri (new entry)
Basile (new entry)
Viki Mosholiou (new entry)
Eleni Karousaki (new entry)
Poetz4Peace (new entry)
Artists to look out for this year
Kaiti Garmpi, Elena Paparizou, Nikos Kourkoulis, Sarbel, Eleni Karousaki
Links
Enjoy the show...!