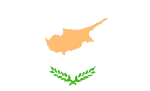 Illegal Trade with Occupation Regime
American Express
Dear Customer:

Thank you for your email. Please note that American Express was erroneously included
in some press reports as being part of a group of companies who are participating in a
delegation exploring business opportunities in North Cyprus on February 17. While we
were invited to attend, we declined and were included in the list by mistake.

For more information, please feel free to contact me directly.

Sincerely,

Benjamin Hung
Manager, Interactive Services
American Express
www.americanexpress.com
McDonald's
Dear Sir or Madam
We have been inundated with e-mails and letters of legitimate complaints from bitter and angry citizens around the world regarding the illegal visit of Turkish business people representing American companies through the illegal airport of Tympou. It has been quoted that among the companies were McDonald's representatives.
This is far from the truth and we would like to state the following:-
McDonald's is represented in Cyprus by Family Restaurants Andreou Co Ltd which is 100% a Cypriot Company and the exclusive Franchisee is Michalis Andreou.
McDonald's International and McDonald's Cyprus has no relation whatsoever with the condemnable visit of Turkish people in our occupied part of the island, which was the initiative of individual business people.
McDonald's Corporation has categorically denied any involvement in the visit and recognizes Michalis Andreou as the official Franchisee for the whole island of Cyprus. After all, this is what the signed Contract clearly states.
Family Restaurants Andreou Co will not engage in any business adventures in the North part of Cyprus, unless a justifiable and agreed solution for the Cyprus problem is in place.
Sincerely yours
Renos Andreou
McDonald's Cyprus
El Paso
-----Original Message-----
From: Connery, Bruce [mailto:Bruce.Connery@ElPaso.com]
Sent: Wednesday, February 16, 2005 9:28 PM
To: MTrimis@Earthlink.net
Subject: Cyrpus
El Paso has no plans to visit Cyprus or any place in that part of the world. Please stop your emails.
FedEx
----- Original Message -----
From: Jesse Bunn
To: Bill Gatzoulis
Sent: Friday, February 18, 2005 12:21 PM
Subject: RE: Unlawful Investments & Construction in OCCUPIED Cyprus


Please double-check your facts before accusing FedEx of illegal
activities.

Contrary to false reports that have been circulating, FedEx is not
participating in any delegation to Northern Cyprus. Conneks, an
independent service provider that FedEx uses, is participating in the
event but is not representing FedEx. FedEx regrets any confusion caused
by these inaccurate reports and trusts that future reports in the media
will clarify that Conneks' participation is separate from any services
it provides on behalf of FedEx.

FedEx fully supports the ongoing peaceful resolution of political
issues regarding Cyprus.
-----Original Message-----
From: Bill Gatzoulis
To: ACTION@HEC.GREECE.ORG
Sent: 2/19/2005 11:13 AM
Subject: Re: Unlawful Investments & Construction in OCCUPIED Cyprus


Mr. Bunn,

After further investigation we found that Conneks, your independent
service provider, is actually spelled Coneks. Furthermore, their web
page, http://www.coneks.com.tr/services/index.html
implies that they are part and directly linked by license with FedEx.
Please see below.

If Coneks establishes a route for packages that were dropped off at US
FedEx locations to deliver these directly to the occupied part of Cyprus
without going through the legal government of the Republic of Cyprus,
then FedEx would also be in violation of international laws.

If Coneks has established such an illegal route, then I highly recommend
that FedEx sever its ties with Coneks to protect FedEx's interests.

I apologize for my abstinence on this issue, but I hope that my
correspondence will aid to keep FedEx out of any legal difficulties that
may arise.

I would appreciate your further clarification of this matter.

Sincerely,

Vassilios A. Gatzoulis
Federal Express Corporation ("FedEx Express") is the world's
largest express transportation company. Leveraging its unmatched air
route authorities and extensive air/ground infrastructure, FedEx Express
connects markets, within just 1 to 2 business days that comprise 90% of
the world's economic activity.

Coneks has worked with FedEx Express in the Turkey express
delivery market since September 1994. In 7 years Coneks has become one
of the largest and most respected express delivery companies in Turkey
and now serves over 800 cities and towns across the entire country.
Precise modern tracking technology and control over the delivery process
from door to door ensure quick, high-quality delivery services.

Coneks is part of the Express Kargo Group of Companies giving
customers the additional benefit of being able to drop off their
packages at either FedEx locations or any of the Express Kargo offices
whose addresses and telephone numbers you will find on the Dropoff
Locator page.

1600+ men, women and children still missing

up to 70,000 held hostage in concentration camps

5000+ massacred

thousands raped and tortured
200,000 ethnically cleansed

500+ churches desecrated or destroyed

murders of refugees continue to this day