Through The Night with the DJ that never sleeps...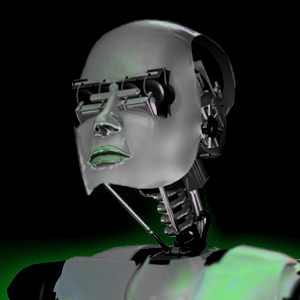 Email me your promos or send me your CDs and if I think they're any good I'll try to play them. automan@...pirationfm.co.uk. And remember, I get more listeners than anyone else.
Monday
0000 Soca Riddims
0100 Reagge Dancehall Mix
0200 Dance Music Mix - Over two decades of Eurodance, House, Techno, Trance and Old Skool classics
0300 The Chart Mix - The latest hits from the current UK chart and the best of the last twelve months.
0400 Multicultural Chart Mix - Asian, European and UK Chart hits.
0500 Breakfast Chart Mix - Chart and Dance music to wake you up nice and early.
0600 Early Breakfast Show - Warming you up for Mark and Nigel.
Tuesday
0100 Reagge Dancehall Mix
0200 Dance Music Mix
0300 The Chart Mix
0400 Multicultural Chart Mix
0500 Breakfast Chart Mix
0600 Early Breakfast Show
Wednesday
0000 Eurasian Dance Mix - A Mixture of Continenral, Middle Eastern, Bollywood, Bangara and UK chart topping Dance music
0100 Reagge Dancehall Mix
0200 Dance Music Mix
0300 The Chart Mix
0400 Multicultural Chart Mix
0500 Breakfast Chart Mix
0600 Early Breakfast Show
Thursday
0000 Carnival Mix - Get into the festive spirit and carnival with Soca and Latin hits
0100 Reagge Dancehall Mix
0200 Dance Music Mix
0300 The Chart Mix
0400 Multicultural Chart Mix
0500 Breakfast Chart Mix
0600 Early Breakfast Show
Friday
0000 Thursday Night Irish Show
0100 Reagge Dancehall Mix
0200 Dance Music Mix
0300 The Chart Mix
0400 Multicultural Chart Mix
0500 Breakfast Chart Mix
0600 Early Breakfast Show
Saturday
0200 Dance Music Mix
0300 The Chart Mix
0400 Multicultural Chart Mix
0500 Breakfast Chart Mix
0600 Early Breakfast Show
Sunday
0200 Dance Music Mix
0300 The Chart Mix
0400 Multicultural Chart Mix
0500 Breakfast Chart Mix
0600 Early Breakfast Show
To contact Inspiration FM, telephone +44 (0)1604 250544 or email studio@...pirationfm.com
Facebook; Automan